A Very NASCAR Holiday: An Anthology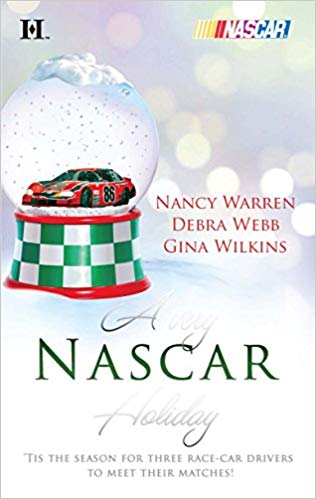 All I Want for Christmas by Nancy Warren
Darren Littlejohn may be only ten, but he knows what he wants—to meet his hero, NASCAR driver Jason Bane. Of course, that means his mom will be there, too. And she sure does seem anxious about seeing her childhood friend. Maybe there's more to those old high school stories than she's been willing to share….
Christmas Past by Debra Webb
After a tragic mountain-climbing accident changed his life forever, NASCAR driver Jason Fewell hasn't been himself, on or off the track. So he heads into the wilderness to face his worst fears—and miraculously finds the one woman who can make him whole again. If only she didn't have secrets of her own.
Secret Santa by Gina Wilkins
Shhh… Don't tell! Under Santa's beard it's famous NASCAR driver R. J. Sanger! All he wants this year is to spread holiday cheer, away from the crowds. Until he meets Mrs. Claus. She says she's an average single mom. But to R.J., she might be all he needs to make his Christmas—and his life—complete.
Order Now