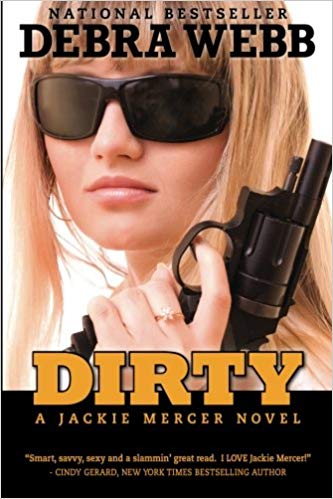 "Some girls just know how to have fun and Jackie Mercer is one of them!" Sandra Brown, New York Times Bestseller
"Smart, savvy, sexy and a slammin' great read. I LOVE Jackie Mercer!" Cindy Gerard, New York Times Bestseller
DECEPTION
Jackie Mercer can't abide deception. Hey, a woman who single-handedly built the Mercer Detective Agency from the ground up has a right to expect honesty in a relationship. Tell that to the creep who, only this morning, she thought might be Mr. Right. Wrong!
DANGER
Her day only gets worse from there. An ominous message arrives accompanied by the photo of a man she hasn't seen in ten years: You were the last one to see him alive.
DESIRE
Jackie's own first rule is simple: never mix business with pleasure. Unfortunately the only applicant for the investigator position she badly needs filled is a hunky younger man. Derrick Dawson has pleasure written all over his rock-hard body and soon both her business and her world quickly spin way out of control. Time for chocolate and a shot of Old No. 7—not necessarily in that order.
DISASTER
She's in real trouble when a second message, this one including a dead body, drops into the mix. Jackie does what any smart Texas woman would do: she kicks butt and takes names, while the mystery spiraling around her long lost lover and her attraction to Derrick Dawson plunge her into a tangled web of shocking secrets and deadly deceptions.
Jackie has her hands full and her heart on the line—time to play DIRTY.
Order Now