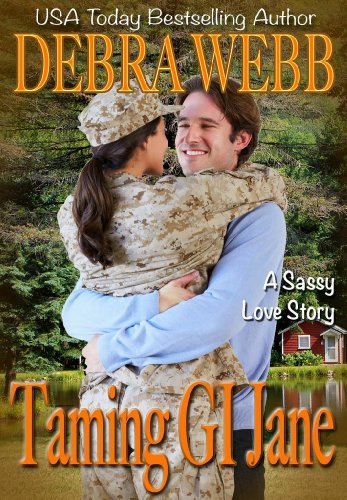 After six years of active duty, army drill sergeant Jane Passarella is ready for a new challenge. Running a fat farm for the general's wife and her friends is not what she had in mind. Jane is caught completely off guard when her own willpower goes AWOL while teamed with sexy camp director Tom Caldwell.
With a camp rife with contraband ice cream and crawling with rebellious dieters, romance is the last thing on Tom's mind…until he sees petite and pretty GI Jane. The two have just fourteen days to transform a dozen couch potatoes into svelte, disciplined beauties. But how will they ever be able to keep their minds on the task when they can't keep their hands off each other?
Though Debra Webb has distinguished herself as an author of romantic suspense, she began her career writing sassy and spicy romances for Kensington's Precious Gems. For the first time these heartfelt stories, which were sold only in Wal-Mart for one short month, are available as ebooks.
Order Now