Mysteries Of Lost Angel Inn: An Anthology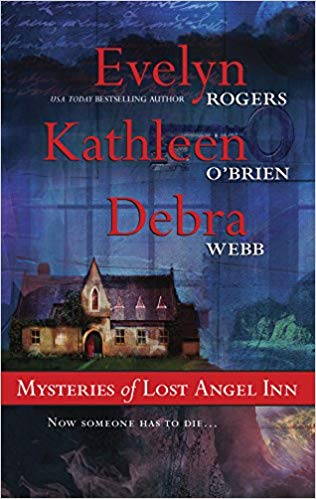 Every twenty years—according to legend—someone will die violently at the Lost Angel Inn. Two decades have passed since the last death, and three women have come to the inn. Will one of them be the next victim?
When Ellie Gresham arrives at the inn for a mystery weekend, she's shaken by the veiled warnings from anelusive, darkly handsome guest. Warnings that this game of murder is about to turn deadly.
Twenty years ago, the tragic death of Emily Carlyle's mother was blamed on the Lost Angel curse. Now Emily has come to the inn looking for answers. Instead she finds a disturbing attraction to a man whose father may have been her mother's lover…and murderer.
For Olivia Hamilton, turning the Victorian mansion on the rugged cliffs of the Maine coast into a B and B is a dream come true—a fresh start well away from the shadows of her past. She never expected to find love again. But will the curse turn her dream into a nightmare?
Order Now