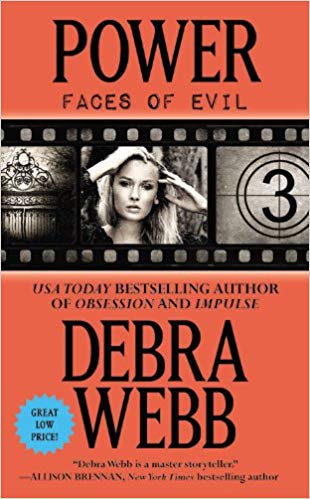 The Faces of Evil Series: Book 3
Agent Jess Harris is back in another thrilling installment of Debra Webb's Faces of Evil series.
Jess is ready to start the next chapter in her life as the new deputy chief of Birmingham's major crimes division. But with her first love, Chief of Police Dan Burnett, acting as her new boss, it looks like Jess won't be able to put the past behind her that easily.
Jess has decided to focus all of her attention on work when a celebrated ballet instructor is found dead by one of her students. Though Jess's instincts tell her otherwise, the death is ruled an accident, and the case is assigned to another division. Still, Jess can't shake the feeling that there's more to the story, and her investigation leads her into the worlds of Birmingham's gang culture and its powerful elite.
Now Jess's investigation has dug a little too deep, and there's a target painted on her own forehead. Will she be able to solve the crime before her own life is in jeopardy?
"Compelling main characters and chilling villains elevate Debra Webb's Faces of Evil series into the realm of high-intensity thrillers that readers won't be able to resist." — New York Times bestselling author CJ Lyons
"Just when you think Debra Webb can't get any better, she does. OBSESSION is her best work yet. This gritty, edge of your seat, white knuckle thriller is peopled with tough, credible characters and a brilliant plot that will keep you guessing until the very end. Move over Jack Reacher – Jess Harris is comin' to town." — Cindy Gerard, New York Times best-selling author, award winning author of the Black Ops, Inc. series
"Debra Webb's name says it all…" — Karen Rose
Order Now