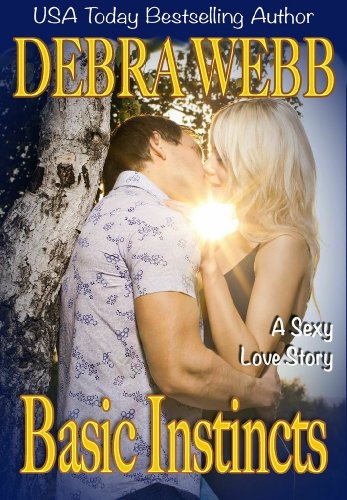 By day, Meredith Langston is a prim and proper couples' therapist—and a writer. By night, the mild-mannered Meredith turns into Merri Lang, a mysterious beauty in a slinky silk dress. No one would ever recognize her as the bespectacled author of a bestselling book on dating and relationships. How could she research her books without a disguise? Her publisher and her readers are clamoring for more and Meredith can't disappoint them. Even if it means she has to stay up late and wear those darn stilettoes…
Jake Brandon was smitten the instant the sexy lady in red walked into his favorite nightspot. He can barely hear soft, sultry voice over the music and the noise, but he doesn't mind answering her questions. He'd do anything to get to know the elusive temptress who calls herself Merri, but she disappears without a trace. And he can't figure out why she reappears, night after night, at different clubs and bars. It's almost as if she's looking for him, yet she always runs away. Jake's determined to find out her secret—and to capture her heart….
Though Debra Webb has distinguished herself as an author of romantic suspense, she began her career writing sassy and spicy romances for Kensington's Precious Gems. For the first time these heartfelt stories, which were sold only in Walmart for one short month, are available as ebooks.
Order Now