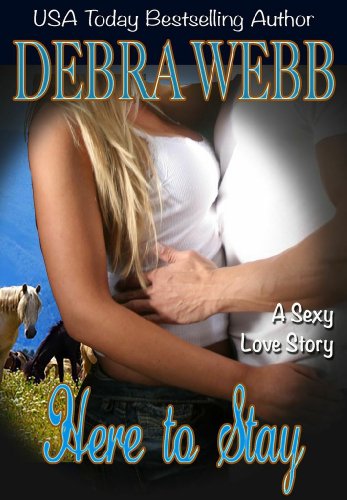 Nathan Blackrope has never forgotten a single thing about Paige Weston. Not how much he loved her or the way she betrayed him, and not the plans they had once made. Plans that included marriage and children…things Nathan has never found—or wanted—with anyone else. Now Paige is back and Nathan is about to discover the shocking reason she left him…and why she has finally returned.
Getting intimately involved with Nathan again is the last thing Paige intends to allow when she returns to Trinity. She has never forgiven him for the way their relationship ended. In spite of her best efforts, she is still drawn to the proud Apache man who once stole her heart and gave her nothing in return. Nothing except her beloved child—a child whose father has no idea he exists…
Though Debra Webb has distinguished herself as an author of romantic suspense, she began her career writing sassy and spicy romances for Kensington's Precious Gems. For the first time these heartfelt stories, which were sold only in Walmart for one short month, are available as ebooks.
If you enjoy Debra's romantic suspense, be sure to preview the debut, Obsession, in her new romantic thriller series, the Faces of Evil.
Order Now