Carson
Dark and Dangerous Romantic Suspense (Book 3)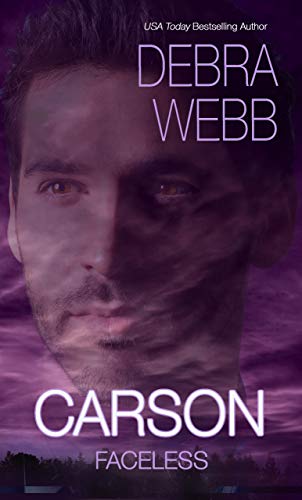 WHEN A COLD CASE STARTS TO BURN…
Deputy District Attorney Carson Tanner has never quite been able to put the past behind him. His entire family was murdered when he was just a kid. Now, fifteen years later, a man has come forward and confessed to the killings. But something feels wrong and Tanner is no longer sure who he can trust–not old family friends or even his mentor.
SHE KNOWS ALL THEIR SECRETS…
Annette Baxter has used her brains and her body to make a good life for herself. She knows how to neutralize scandal better than anyone and she knows a little something on a lot of the wealthiest, most influential people in the city. But now someone is using all those secrets against her and it's clear that someone wants her dead. Annette has one chance at living through what's coming–Carson Tanner.
As forbidden desire burns out of control, both Annette and Carson find themselves in the crosshairs of a ruthless killer.
*This book was previously published as Faceless by Debra Webb from St. Martins Press.
Order Now