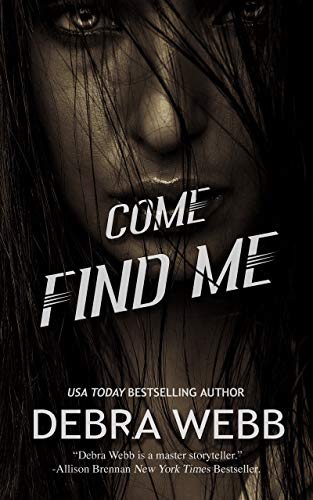 Secrets have a way of being found…of rising to the surface no matter how deeply buried.
Sarah Newton is an investigative reporter who specializes in debunking supernatural myths, and forces the truth to light even when people don't want to see it. Now, with a small town's most popular teenager found tortured and murdered—and another girl missing—Sarah arrives to prove it's not the work of an ancient curse, but a cold blooded killer. But can she keep her own deep dark secret buried while exhuming another's.
Youngstown's newest councilman, Kale Conner, is tasked with the unpleasant task of minimizing the bad publicity from Sarah's stories and with keeping her in line. But, with time swiftly running out and his own family in the crosshairs of trouble, Kale finds his neighbors' terrible deeds just might be too deadly to sweep under the rug…and he and Sarah are headed toward a heated endgame with only one shocking way out…
Previously published as FIND ME, this novel has been updated with new additions.
Order Now