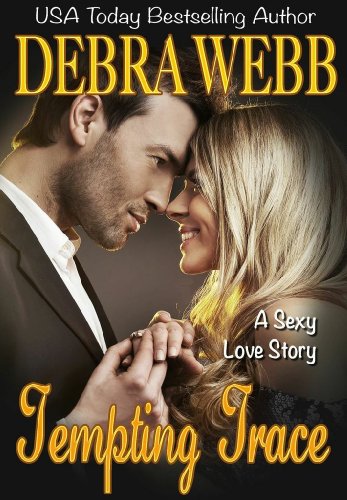 Ten years ago Trace Walker was the hottest country music superstar on the charts—until he pulled a disappearing act. The singer-turned tycoon prefers his privacy and he is not thrilled to be the subject of a "Fallen Stars" segment aired by a local television station. When the host for the show, Claire Carson, won't drop the proposed follow up segment, Trace doesn't get mad—he buys the station and Claire's contract.
If Trace thinks he can tell Claire what to do, he can just think again. The talk show host didn't sweep the ratings on her smile alone. Now she will need every ounce of her determination and people savvy to win this power struggle. She has never met a man so infuriating…so deliciously handsome…and so completely lonely. Claire's desire to win is suddenly second to her need to touch Trace's heart.
Though Debra Webb has distinguished herself as an author of romantic suspense, she began her career writing sassy and spicy romances for Kensington's Precious Gems. For the first time these heartfelt stories, which were sold only in Walmart for one short month, are available as ebooks.
Order Now