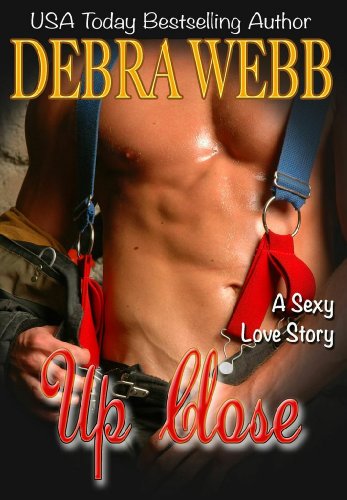 Abby Wade is a New York City woman through and through. Her career as one of UP CLOSE magazine's top writers is her life. Who needs a complicated relationship? Abby has never once heard the ticking of any biological clock. Her life is perfect just the way it is…until she is sent to a small southern town to cover a local hero. How could the warm-hearted, eccentric folks of a small town have her questioning the future she has chosen?
Matthew Stone lives in the house his grandfather built. He's just a regular guy who loves his work as a jack-of-all-trades handyman for the folks in his small Tennessee hometown. He does not consider himself a hero. As a volunteer firefighter, rescuing the children from a burning house was his duty. When he is chosen as hometown hero of the month for a national magazine, he would rather do most anything than be interrogated by some hotshot big city reporter…he doesn't see falling for her coming. The fire that ignites between them is a definite four-alarm!
Though Debra Webb has distinguished herself as an author of romantic suspense, she began her career writing sassy and spicy romances for Kensington's Precious Gems. For the first time these heartfelt stories, which were sold only in Walmart for one short month, are available as ebooks.
Order Now