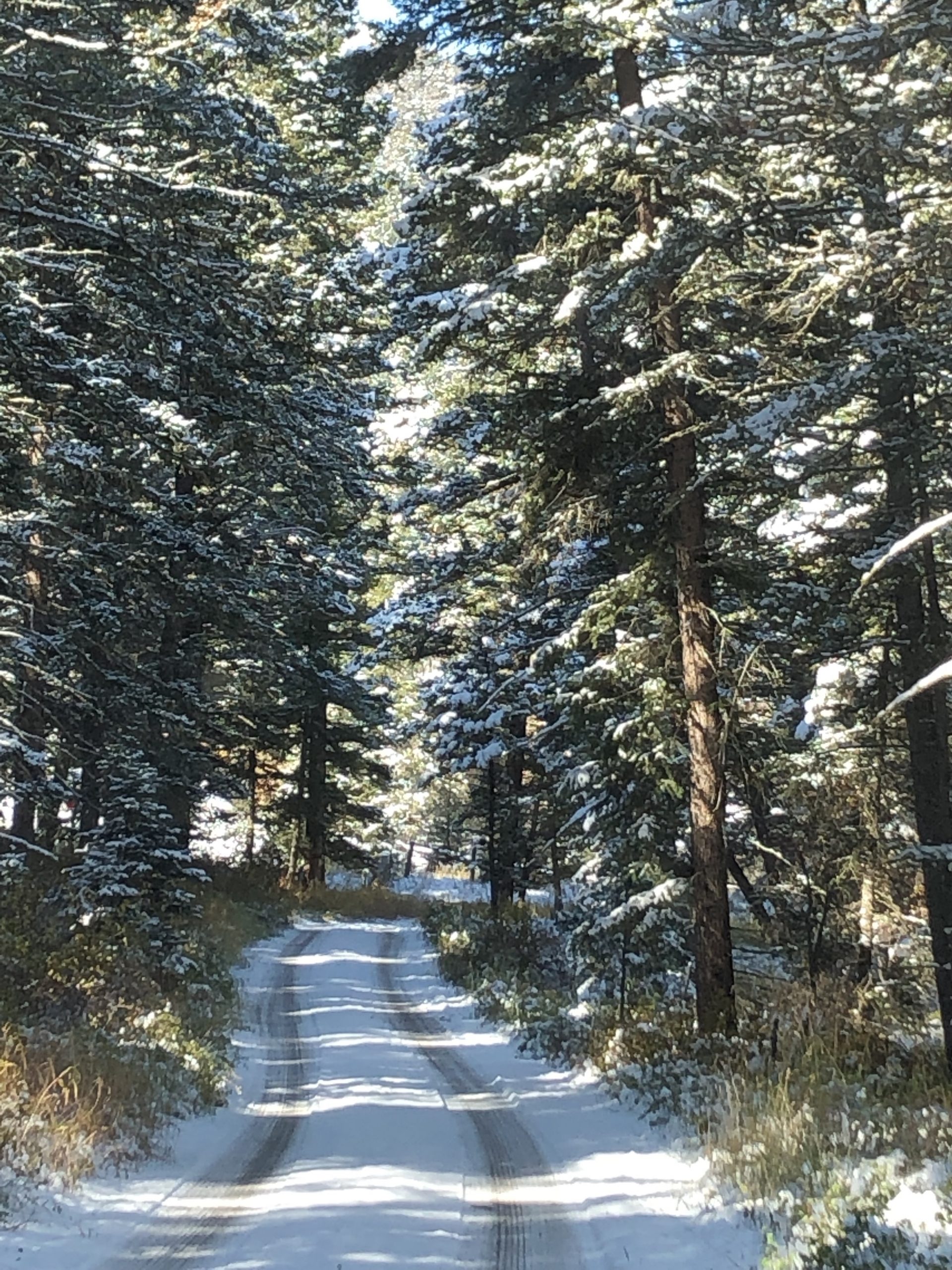 The Storm begins — FROZEN GROUND is out now!
Happy holidays! I hope you're all enjoying the season. It's hard to believe that we're nearing the end of 2019. I'm expecting 2020 to be an amazing year. Now for some exciting news! Vicki Hinze, Rita Herron, Regan Black, Peggy Webb, Cindy Gerard and I have been working on a special project–an exciting romantic suspense series called STORMWATCH. The storm hit today with the release of my book, FROZEN GROUND! Each Thursday for the next five weeks a new book in the series will be released. You're going to love this great series! You can find the books and ebooks at Amazon. Just click here. All will be available in Kindle Unlimited.
I loved writing Abbey and Garrett's story. I've focused on big, dark thrillers for a while now so writing this one was like coming home to my roots. The featured photo is just a glimpse of the long, snowy drive deep into the woods to the house where Abbey, the heroine in Frozen Ground, grew up. As the storm hits, the snow gets deeper and deeper! I hope you'll enjoy all these fabulous stories. I am fortunate to have worked with such amazing talents–pioneers of the genre! Don't miss a single one of the stories!

While working on FROZEN GROUND, I went to Montana to research the setting. I stayed at the Murray hotel in Livingston just as some of my characters do in the story. I interviewed a Park County deputy and visited the station. It was an incredible adventure!
Enjoy!
Deb