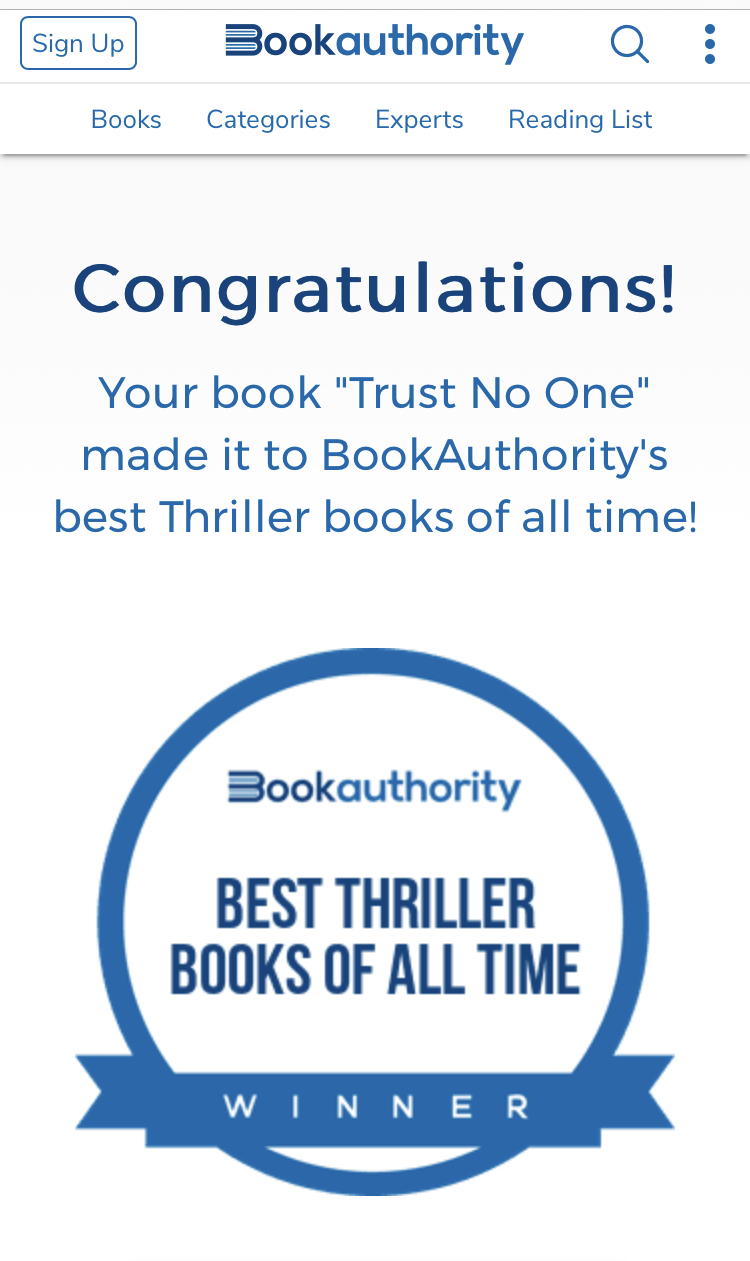 Hello friends!
It's been a little while since I posted news! Life can be complicated sometimes. But, it's a new year and the future is brighter.
I'm thrilled to tell you that I'm doing more Devlin & Falco books! Book 2, GONE TOO FAR, is coming on April 27! Then, book 3 and the final Devlin & Falco comes in December. We're still working on the title but I am loving writing it! Also, I'm starting a new series that I hope you'll love. More to come on that!
Finally, I want to thank you for all your support with the release of TRUST NO ONE! It was an Amazon charts bestseller and it has been chosen as one of the top 100 Thrillers of all time by Book Authority! If you haven't read it, I hope you'll check it out! Devlin & Falco feel like old friends to me now!
Look for more news coming soon!
Deb