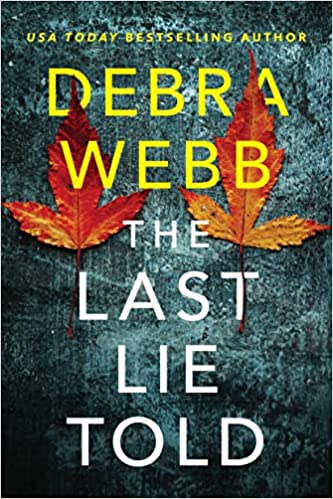 Hello all!
It's hard to believe it's September already! It seems like yesterday we were talking about spring! Spring and Fall are my favorite times of year. Living in the south, it's always nice to feel those cooler temperatures coming and September is definitely bringing them! Not to mention this means Halloween is on the way and, of course, Thanksgiving and Christmas! I do love the holidays!
Have you picked up my newest release! It just came out! THE LAST LIE TOLD is the first in my Finley O'Sullivan series. There are two more coming next year so grab your copy of the first in the series now! With nearly 20,000 reviews in its first month, I think readers are enjoying THE LAST LIE TOLD! You can order it now by clicking here.  I really enjoyed writing this story and I can't wait until the next two are released. Coming in March 2023 is THE NATURE OF SECRETS and then in the fall of 2023 is ALL THE LITTLE TRUTHS (this title is subject to change). You can preorder THE NATURE OF SECRETS now by clicking here.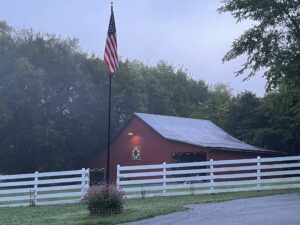 We've been very busy in 2022 around our little farm. We finished the work on the house and now we've started with outside upgrades. The barn is ready for goats! Next up we're preparing for chickens. It's so exciting. I promise to do better about keeping you up to date going forward!
I hope you have the very best fall and holidays and I look forward to hearing from you. Drop a comment below or stop in to see me at Facebook or Instagram!
Cheers!
Deb