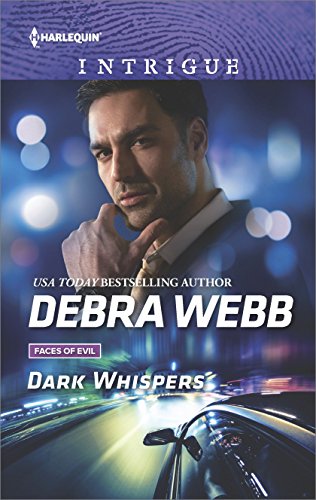 Hello Friends,
I have lots of great news! First, August 23 be sure to look for the new Faces of Evil, DARK WHISPERS! It will be available in ebook and paperback wherever books are sold. Advanced copies are already receiving phenomenal reviews! Check your local Walmart or Target when you drop by for groceries! Late September will bring STILL WATERS, another Faces of Evil book from me and Harlequin Intrigue!
I'm thrilled to announce that I was recently awarded a Pioneer Award from Romantic Times Magazine for my contributions to the romance genre. As if that wasn't exciting enough I received an award from Harlequin for the publication of my 100th Harlequin book!
On a personal note, you guys know that one of my favorite things to do is to renovate old houses. I love finding old, broken treasures and repurposing them. Sometimes it's a piece of furniture, sometimes it's a whole house. My husband and I haven't considered a new house since the Jim Walter home we built in 1977. Last year we started toying with the idea of building. No more tearing out of walls and old cabinets. No sheetrock dust, no two-by-fours laying around…a whole new house from the ground up exactly the way we want it inside and out. It was a scary idea. How could we possibly trust anyone else to do what we have always so loving done ourselves? Well, we discovered a beautiful little village with a fantastic builder who takes immense pride in craftsmanship. So we're taking the plunge, friends! In a few months a lovely home with perfectly sized courtyards will be finished!
Be on the lookout for more news about my books and the house!
Deb